Oven-fresh decor by La Lorraine Bakery Group captivates German trade fair visitors
La Lorraine Bakery Group - Anuga Fair Cologne
Not only the breakfast club
La Lorraine Bakery Group called on Dazzle Events to coordinate its participation in the large Anuga Fair in Cologne. We took care of the stand decoration and developed suitable gadgets to give to the visitors: personalised goodie bags with a name tag in laser cut, personalised hand gels,… fully in line with the marketing plan drawn up beforehand and in line with La Lorraine's house style.
To make the stand a striking eye-catcher that fully radiated the La Lorraine Bakery Group identity, we participated in an internal training course. That way we knew perfectly when the oven-fresh buns, fritters and doughnuts of the decor wall needed replacing.
After all, our assignment did not consist of just designing the exhibition stand: we wanted to relieve La Lorraine Bakery Group of all their trade fair expenses. Therefore, we were responsible for hiring and supervising the crew to build the exhibition stand ourselves, we contacted the exhibition centre to book all necessary infrastructure and arranged follow-up with all parties involved.
"At a trade fair, things always go wrong last minute, but I could trust Dazzle Events with my eyes: they were there to put out all the fires. They also don't see a problem in anything: they first tell you what the solution is, and only then do you hear what the problem was."

– Shauni Roggeman,
international brand manager of La Lorraine Bakery Group
From trade fair participation to permanent marketing partner
The exhibition participation of La Lorraine Bakery Group delighted the visitors of Anuga. The cooperation was such a success that La Lorraine decided to switch to a permanent cooperation for their marketing after this one-off collaboration.
"Throughout our collaboration for Anuga, the people from Dazzle Events were really a part of our team. We didn't have an "us" and "them" feeling, as we sometimes experience with other agencies. That's why we were keen to continue working with them as an all-round marketing partner. They fill in the gaps for our team, are the hands we lack."

– Shauni Roggeman,
international brand manager of La Lorraine Bakery Group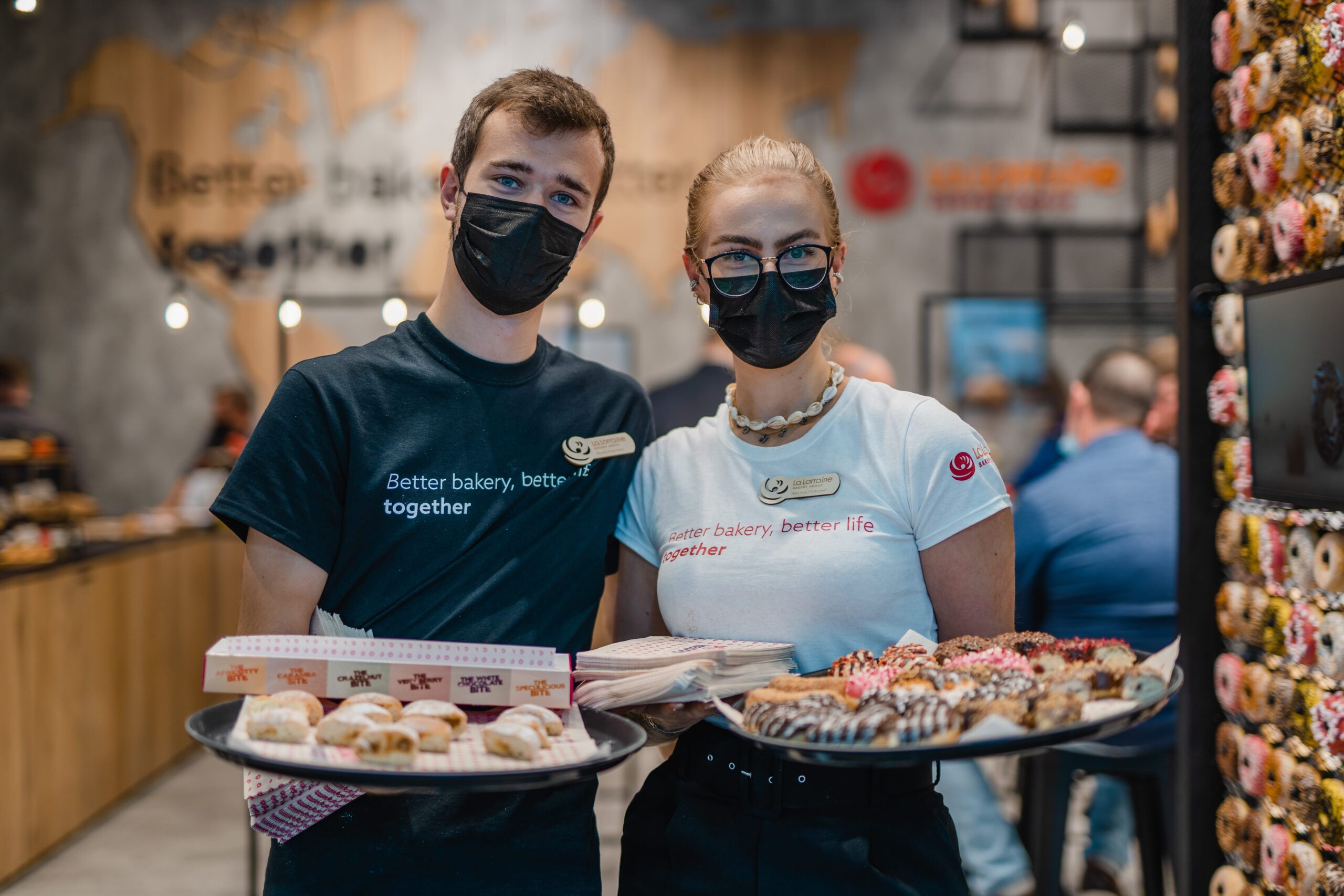 Something to celebrate soon? For an original opening party or anniversary, we would love to sit down with you. Feel free to contact thijs@dazzle-events.be.
Discover our related cases