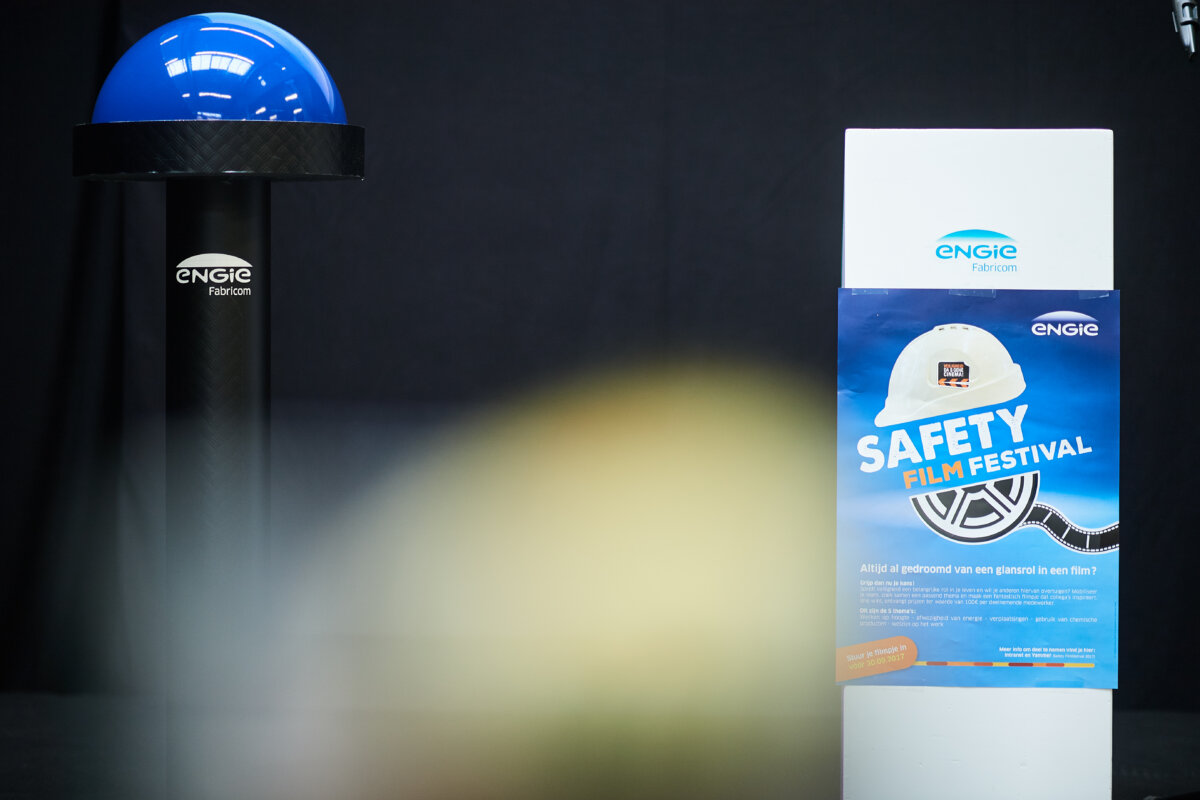 ENGIE Fabricom unveils unique activity
COMMUNICATION EVENT - OPENING
ENGIE Fabricom unveils unique activity
May 2017 was a milestone in ENGIE Fabricom's story. The main building in Antwerp announced a brand new activity, unique in Belgium: repairing electric and nuclear motors. This called for a formal event for the press, VIPs, (potential) customers and employees. Moreover, Dazzle Events was allowed to put its original stamp on it.
Antwerp pride as a common thread
ENGIE Fabricom is proud of its location in Antwerp and therefore favoured Antwerp products and suppliers. Among other things, guests were able to enjoy Antwerp hands and coffee from Amberes, the very first product to be labelled as a regional product.
The press was welcomed first and had a chance to ask questions in a separate room. A little later the guests arrived, who were taken by shuttle service from the car park to the ENGIE site. After the welcome moment, some key stakeholders took the floor, including Philippe Deneve, Division manager of ENGIE Fabricom, and Koen Kennis, Alderman for Finance, Mobility, Tourism, Inner-Municipal Decentralisation and Middle Classes, City of Antwerp.
Original opening with drop cloth
Although it was a rather formal occasion, the client was open to an original opening of the new department. This was obviously right up our street! We placed a black drop cloth between the department and the room where the visitors were received and where the speeches were given. After the four short speeches, the speakers were asked on stage together. Together, they pressed the button to lower the drop cloth. Formal, elegant and stylish. That's all it needed to be.
After the reception, each visitor was given an original souvenir to take home, namely a miniature motor, for which we provided an original box with a window. Afterwards, the client thanked us for "our transparency about the budget, respect for it and particularly fine cooperation".
Does your company have an important announcement to make?
Don't let the opening of a new department or the appointment of a new CEO go unnoticed. Celebrate these milestones and let a partner with experience support you. Dazzle Events listens to your needs and wishes and creates a tailor-made event on that basis. Get to know us without any obligation at info@dazzle-events.be.
Discover our related cases